We catalyze research and knowledge development
in the areas of microfinance, rural development, inclusive finance, social enterprise, MSME and women in development.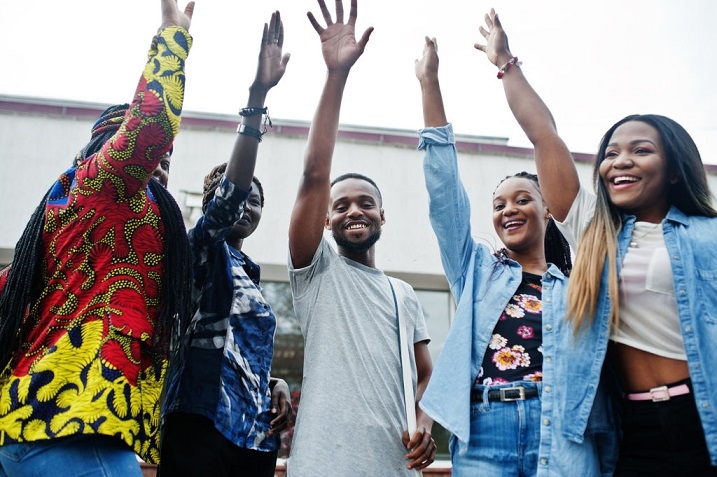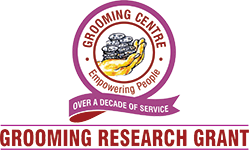 A single-minded focus on getting results.
To promote financial inclusion and contribute to the knowledge base in enterprise development through research.
Grooming Centre is a Non-Governmental Organization (NGO) founded in December 2006, and registered with the Corporate Affairs Commission (CAC) Certificate Number CAC/IT/NO 24198, to address the near absence of financial services to the large population of economically active poor people engaged in small trading and micro productive activities in many parts of Nigeria.
The Centre is the result of the strong commitment of a group of microfinance practitioners to building a vibrant and high growth organization that will play a leading role in improving access to financial services for the poor. It is a membership organization which implements a radical action programme through a range of financial services delivered to the door-step of its members.
Grooming Centre is a national institution with an international perspective and is dedicated to mobilizing resources and offering financial services to the entrepreneurial poor that have little or no access to conventional forms of financial services.
The Centre operates as a viable institution by hinging its services and operations on global best practice approaches perfected by ASA Bangladesh, a global market leader in providing microfinance services and introduced to Nigeria through the UNDP assisted MicroStart programme.
Our Vision
To become a leading player in the microfinance market in Nigeria by rapidly expanding our market coverage on sustainable basis and creating comparative wealth for our members.
Our Mission
Our mission is to empower the economically active poor by taking a range of tailor made microfinance services to their door step using globally tested best practice methodologies.

Chikezie Egbulefu - Project Manager
Chikezie Egbulefu holds a Bsc. (second class upper division) degree in Accountancy and an MBA degree from Nigerian Universities. He is a Chartered Institute of Bankers of Nigeria (CIBN) – Microfinance Certified Professional (MCP), and currently heads the Special Projects Unit of Grooming People for Better Livelihood Centre (Grooming Centre), responsible for the execution of the Centre's Corporate Social Responsibility (CSR) initiatives and the Solar/Green Energy Products.
Prior to joining Grooming Centre in 2016, he was Regional Manager (South South),and Project Manager Coordinator at TNS Global Nigeria (a member of Kantar Group) between 2011 and 2016 overseeing the monitoring, compliance and evaluation of several high-profile projects nationwide. Mr. Egbulefu worked in Banks and other Financial Institutions between 2000 and 2010 some of which include the present Access, Polaris, and Unity Banks. He enjoyed a brief stint with Viva Microfinance Bank, where he was the Group Head, Business Development and Credit Risk Management undertaking business research analysis into innovative products for Viva MFB. He also worked with Oxfam's Newcastle Finance Office in a series of tasks designed to ensure accountability and verification of transactions made by the NGO. And has attended several professional trainings including 'Project Management and Extra-value Certified Professional' training organized by Harvard Associates; AZ of Project Management Certification from the Project Management College, UK; and Google Digital Marketing Certification from IAB Europe.
Our Committee
Meet our creative and technical team.
Apply Today. Get involved!
Are you ready to get funding for your research, impact and innovation in the areas of microfinance, rural development, inclusive finance, social enterprise, MSME and women in development?
Apply now